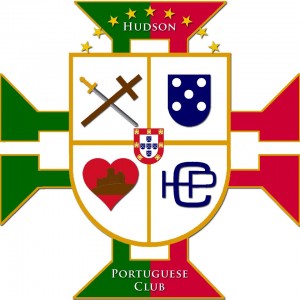 Our Mission The Hudson Portuguese Club is a 501(c)(3) non-profit organization. As dictated by the charter of the club, the purpose of the organization is to:
promote the Portuguese language and culture; foster civic participation and responsibility among its members;
promote and provide educational opportunities to its members and families;
conduct charitable and benevolent activities;
maintain the Portuguese cultural traditions, including the Feast of its patron Saint "Our Lady of Fatima," and the "Holy Ghost" festivals among others;
to encourage its members and others in the area to participate in the arts, especially music, though classes and inclusion in the Club's Band;
to establish and maintain reading and classrooms, and provide space for social meetings;
maintain and protect all articles of historical significance to the Portuguese-American citizens of Hudson, MA;
provide areas and support to foster and encourage its members to engage in athletic exercises and sports; and to foster a spirit of multiculturalism among the residents of Hudson, MA.
Membership….Join us! Support the HPC and participate in our events become part of our community.  All new memberships must be approved by the General Assembly, which meets quarterly. Current Membership Opportunities: Individual Membership – $100.00 Family Membership – $175.00.
If interested in becoming a member please download and complete this HPC Membership Application and submit it to the Hudson Portuguese Club.  *You will need Adobe Acrobat Reader and if needed you can download it by, clicking here.  Already a member but need to update your contact information…please download and complete this HPC Member Contact Information Update Form. If you have questions just call us at 978.568-1541 or you can email registrar@hudsonportugueseclub.org
Membership Benefits: COMING SOON… 
Volunteer Today!!! Our volunteers make a valuable contribution to the club by giving their time and helping to keep the organization running. You do not have to be a member to volunteer. Volunteers are always needed and greatly appreciated to help with all facets of club events.  Have a specialized skill? Looking to give back? Please consider volunteering at our next event!
Volunteerism and Donations…
Support us Today…We are a member driven organization and thrive on the support of both our members and non-members alike.  Consider making a donation today in any form!  The Hudson Portuguese Club is always looking for volunteers to assist with event set up & break down, event planning, marketing and advertising, bookkeeping, minor facility maintenance, etc… Consider donating some of your time to assist us in all that we do.
Can't commit time to assisting us with these and other tasks…contact us to see what you might be able to donate in terms of supplies.
Every dollar donated, every hour volunteered and every supply donated helps to keep our costs down and our club moving in the right direction. Consider becoming a part of our community and support us in our mission today!